Yacht Charter
A Cyprus yacht charter specialist from our team can use its professional knowledge and experience to organize the best yacht charter vacation smoothly and free of charge.
The charm of a luxury yacht charter vacation is undeniable! Like all vacations, chartering requires a certain amount of planning and preparation to optimize success. It needs to be tailored specifically for you. This involves finding and organizing the right yacht and location for you as an individual and also booking flights and other peripheral travel arrangements. A Cyprus yacht charter specialist from our team can use its professional knowledge and experience to organize the best yacht charter vacation smoothly and free of charge.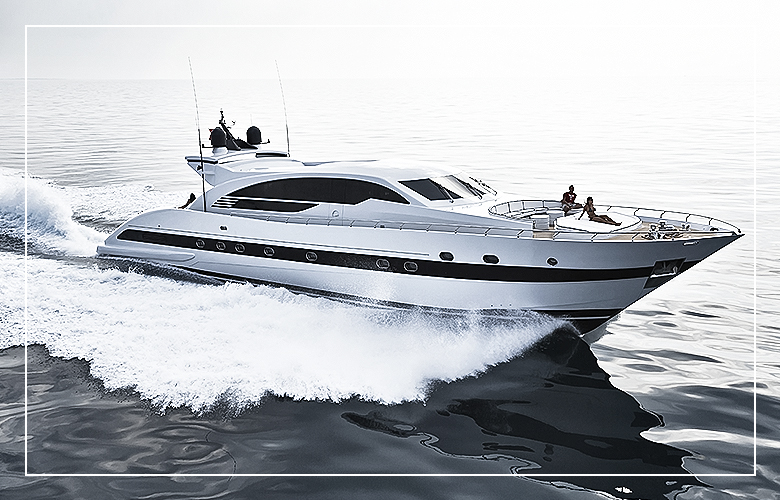 ---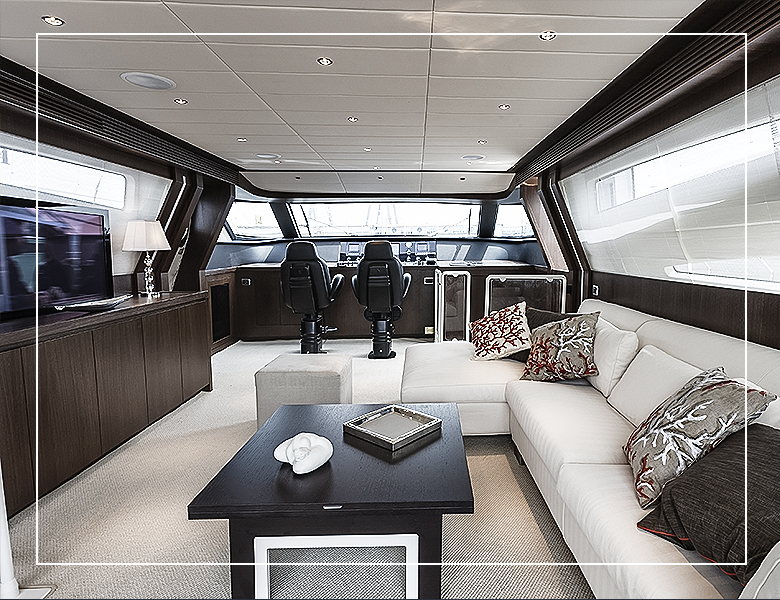 S.T SIMPLYTRUST LIMITED & PRINCESS
YACHTS CYPRUS LTD
Princess Yachts Cyprus is the official distributor for new and pre-owned Princess luxury motor yachts, and the leading Cyprus yachts seller.
Offered dedication and commitment to our clients is underlined by the fact that Princess Yachts Cyprus is the largest yacht distributor in Cyprus, with loyal and repeating clientele built on incomparable Customer Service relationship.
For further information on PRINCESS YACHTS CYPRUS LTD.
---
Provided Services
Yacht Administration & Accounting
Crew Management – full or partial crew
Chartering and Yacht Operations
1. World wide Yacht Transportation
2. Dry Docking & Ship Yard Repairs
3. Crewing
4. Underwater Inspections, Underwater Cleaning and Underwater Repairs
New-building Contracting & Supervision
Technical & Management Quality &
Safety Consultancy
Banking & Office Services
Repairs & Maintenance of Sewage & Bilges
1. Finest Wines, Champagnes,
Spirits & Cigars
2. Flower Arrangements
3. Weapons Declarations
Our aim
---
Our collaboration with Princess Yachts Cyprus aims to seek out and provide superior Yacht Management to our clients through the updated continuous development of our services. Yacht Management in its finer form is an exclusive combination of practical seagoing knowledge, financial acumen and sound commercial organisation. Using this combination we ensure top cooperation and satisfaction resulting in the success of our clients.
Our personnel
---
Our team has demonstrated and is still representing their value and quality through high performance and loyalty, which are qualities that are extremely appreciated and prudently nurtured. Expertise and devotion to top quality service highlight our team's dedication both on board and ashore. From the beginning, we highlighted that providing a high standard quality service and appreciation to our clients and to our employees is the key to success.
Jet and Helicopter Charter
---
We can organize all types of charter jets and helicopters. We will ensure that you are taken to the aircraft; all your belongings are dealt with and that you are met at the other end of your flight, discreetly and without any hassle.
Limousines
---
We can offer Limousine transfers from airport to port or for tours and sightseeing. Air-conditioned, comfortable and with professional, specialized in this type of service. For larger groups, we can arrange minibuses and/or taxis for town excursions.
Concierge services
---
We can offer the best services at your yachts location, from booking theatre tickets and making restaurant and hotel reservations, to booking a golf course, making hair appointments or any other desired appointments.
Dive Excursions
---
We also provide the chance to participate in diving lessons or take you on an unforgettable underwater trip into a world filled with archaeological miracles.
Security & Safety
---
All kinds of security are provided if requested, from armed guards to disguised security. Bear in mind that our provided security is the most effective in security according to tested sources.
Provisioning
---
The supply of any desired goods such as beverages, fish, meat, fruits, vegetables, frozen goods and perishables in general, is possible with just a telephone communication or preferably an e-mail.
Delivery details
---
Distribution of the wanted goods will be within a few hours or days depending of course on the supply and availability of the specific product and the current location of the yacht. The same time frame also exists for various spare parts that the yacht might, unfortunately, need as the islands do not have availability.